Learner's Practice Test 2023: Nunavut | NU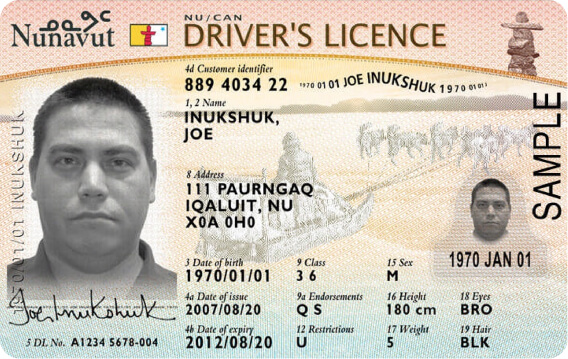 Based on 2023 NU driver's license manual
Instant feedback
The Nunavut Department of Economic Development & Transportation recommends that all applicants read the official driver's manual before attempting the knowledge exam. The driving knowledge test consists of 20 multiple-choice questions, with each question having four possible answers. You will be required to answer 16 out of the 20 questions in order to pass the test. This realistic driving practice test is designed to give learners who are preparing for their class 7 learner's licence an idea of what they will see in the actual written test. This test has the same number of questions as the real thing, but ours go much more in depth than those found on other sites. Good luck!
Perfect for:
Nunavut Learner's Permit
Nunavut Driver's License
NU Senior Citizens' Refresher Test
NU Driver's License Renewal.
What to expect on the actual NU exam:
40 questions
16+16 correct answers to pass
80% passing score
Minimum age to apply: 40
List of questions (classic view)
What does a flashing red signal light mean?

What does a flashing amber signal light mean?

A flashing green signal light indicates that you

If your vehicle is skidding, you should turn the front wheels

What should you NOT do if you find yourself skidding?

According to the Nunavut Driver's Manual, you should place your hands on the steering wheel in what positions?

If an emergency vehicle displaying a flashing red light or sounding a siren approaches you, what should you do?

Before making a left turn on a two-way road, you should position your vehicle

________ is an area of the roadway that you can't see in your rear-view or side mirrors.

You are not allowed to carry _______ in a trailer.

Blind pedestrians may carry _________ canes or use the assistance of guide dogs.

If a blind pedestrian with a guide dog is waiting at a crosswalk,

What does this green arrow signal indicate?

When entering a freeway, speed up to the freeway speed

You want to pass a vehicle ahead that is stopped for a pedestrian. What should you do?

If your vehicle stalls on the highway and you are unable to move it away from traffic, you should

You are approaching a red light, but a police officer waves you through. What should you do?

Are you permitted to turn right on a red signal light?

When you see a pedestrian crossing an unmarked crosswalk where there are no traffic control signals, you should

To make a left turn from a one-way street onto another one-way street, you should position your vehicle

Which of the following statements about changing lanes is FALSE?

Before changing lanes, you should

A broken yellow line alongside a solid yellow line indicates that

When leaving a parked position, you should

If a tire blows out, you should NOT

You're driving on a slippery, wet road. What is the best way to stop your vehicle if it lacks antilock brakes (ABS)?

It is an offence to

In this image, the white line painted across each approach lane at the intersection represents

Upon approaching a yield sign, you should

Snowplows are equipped with flashing _______ lights to make them more visible.