FREE ICBC Knowledge Test Practice 2019 | BC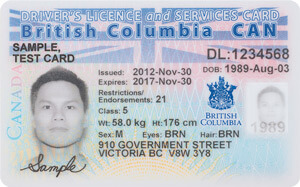 British Columbia Driver's Licence
This free ICBC knowledge practice test (updated for 2019) is designed to prepare you for the written portion of the BC driving test. It is based on the Official BC Driver's Handbook, and it will quiz you on BC road signs and rules, driving and parking regulations and techniques, vehicle licensing and registration information in British Columbia. Each of the 50 questions will also provide 4 options to choose from. Take your time and rule out those unlikely ones sticking to the choice that seems to be the best and most logical way to answer the question. Should you make a mistake, the system will immediately prompt you the correct answer - before you move on to the next question. You will only be allowed to make 10 mistakes to pass this practice test, but you can always start it over to do even better next time! And remember to use our helpful hints if the right choice does not want to come easily!
Your Progress
10 mistakes allowed to pass
Passing score required: 80%
Challenge Bank

0
Heads up! We've just added this question to your Challenge Bank - a special test that automatically stores all your missed questions.
Back to the BC menu
Show comments
British Columbia Driving Test Fact Sheet
| | |
| --- | --- |
| How many questions: | 50 |
| How many correct answers to pass: | 40 |
| Passing score: | 80% |
BC Driver's Handbook
View the most recent (2019) official BC Driver's Licence Handbook.
Explore