FREE ICBC Knowledge Test Practice 2023 | BC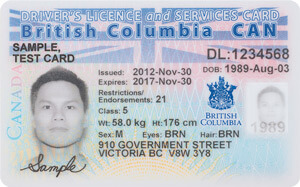 4.3 out of 5 • 2321 votes.
Based on 2023 BC driver's license manual
Instant feedback
This free ICBC knowledge practice test has just been updated for November 2023 and is designed to prepare you for the written portion of the BC driving test (also see our tips on passing the ICBC road test). It is based on the official "Learn to Drive Smart" manual and will quiz you on ICBC road signs and rules of the road, driving and parking regulations and techniques, vehicle licensing, and registration information in British Columbia. Each of the 50 knowledge test questions will provide four options to choose from. Take your time and rule out those unlikely ones: stick to the choice that seems to be the best and most logical way to answer the question. Should you make a mistake, the system will immediately prompt you to the correct answer - before you move on to the next multiple-choice question. You will only be allowed to make ten mistakes to pass this practice test, but you can always start it over to do even better next time. And remember to use our helpful hints if the right choice does not want to come easily!
British Columbia driver's test and driver licensing
If you're aiming for your BC driver's license in Canada, following a structured approach and utilizing available resources will significantly increase your odds of success. Start with the "Learn to Drive Smart" manual; it's your go-to guide for the ICBC knowledge test, with free downloads in six languages, a mobile app, or physical copies at driver licensing offices.
Before the official exam, use this practice knowledge test. It mirrors the actual exam but with varied questions. If you miss the official ICBC knowledge test the first time, you can retake it after seven days for a fee.
New driver aiming for your 'L' or learner's license? You're eligible from your 16th birthday. If under 19, a guardian's consent is needed. After studying, book your written test at an ICBC office and pass the required vision screening. With your 'L', practice driving under supervision for at least a year.
Advancing to your 'N' or novice license requires passing the Class 7 road test. Adhere to GLP rules — no alcohol or drugs while driving, and no use of electronic devices, even hands-free.
Finally, for the full license, you need at least 24 months with your 'N', or 18 months if you've completed an ICBC-approved Canadian driver training course at a driving school and maintained a clean driving record. Then, pass the Class 5 road test. Remember, penalties for violations during the GLP stage are severe, so always drive responsibly.
In summary, study diligently, practice with the tools provided, and follow the GLP steps and requirements meticulously. Safe driving habits and adherence to regulations are your best path to full ICBC driver licensing.
Perfect for:
British Columbia Learner's Permit
British Columbia Driver's License
BC Senior Citizens' Refresher Test
BC Driver's License Renewal.
What to expect on the actual BC exam:
50 questions
40 correct answers to pass
80% passing score
Minimum age to apply: 16
List of questions (classic view)
This image indicates

A learner driver must

What will happen if the ignition switch is turned to the locked position while the vehicle is still in motion?

If there is a leak in the vehicle's exhaust system, ________ could leak into the passenger compartment.

When are you allowed to drive in a lane marked with this sign?

Which of the following areas has an increased risk of collisions?

To use a traffic circle, you must

A street that is closed at one end with a circular space for turning vehicles is known as

While driving, you should follow the "12-second rule." What does this rule require you to do?

What does the following sign mean?

Which of the following lets a driver see to the sides of the vehicle?

Which of the following statements about a vehicle's blind spots are true?

What happens when two road users try to move into the same space at the same time?

If you cannot see ahead while driving because of a hill or a curve, this is known as

What does the following sign mean?

Which one of the following is NOT a poor road condition for driving?

What does this picture illustrate?

Following too closely behind another vehicle is known as

You are driving on a divided highway. If you miss your exit, what should you do?

What does the following traffic sign mean?

What immediate problem could arise for vehicles at intersections?

Which of the following have poor peripheral vision on the road?

Which of the following are the most vulnerable road users?

As you pass a large tractor-trailer, you may experience which of the following?

Which of the following indicates that the school bus ahead is preparing to stop?

What does the following traffic sign mean?

Diagonal yellow stripes painted on some streets and highways indicate that you should

Most moving trains have a stopping distance of

You are approaching a railway crossing. If you hear or see a train approaching, what should you do?

Which of the following are two important strategies for handling emergency driving situations?

A safe and competent driver relies on which of the following strategies?

What should you do if you are feeling impaired after taking drugs or medications?

A driver who has used marijuana may experience all of the following effects EXCEPT

If another driver starts to act aggressively behind the wheel, you should NOT

What does this illuminated road marking indicate?

If an unexpected hazard occurs while you're driving, what should you do?

When driving in fog, which of the following can be used instead of headlights?

Driving in heavy rain can lead to

Which of the following statements regarding HOV lanes is FALSE?

If your vehicle catches fire, what should you do FIRST?

When driving on a slippery surface, what should you do?

What does this sign indicate?

To take the knowledge test at the driver licensing office, which of the following is NOT required?

To obtain a Class 7 learner's licence category, you must pass which of the following?

To practise driving in preparation for a road test, it is best to be supervised by

What does this sign mean?

This sign is showing that

In the daytime, drivers can avoid glare and shadows by

What is lane tracking?

Which of the following statements about using a cell phone while driving is true?