FREE Nunavut Restricted License (Learner's License) Practice Test 2019 | NU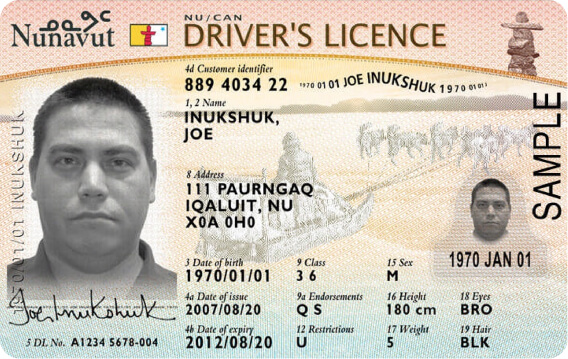 Nunavut Driver's Licence
This free practice test contains 40 questions based on the Nunavut official Driver's Handbook. This will test your basic knowledge on Nunavut road signs and rules of the road in this province. Each question contains four answer choices and one of them is the BEST choice. Please choose the best answer. You are required to score a minimum of 32 out of 40 questions to pass this Nunavut practice test. There is a hint for each question to help you guess the correct answer if you don't know one. Even if you still have no clue what the answer should be, don't worry: you can re-take this practice test as many times as you wish.
No hints will be provided on the actual exam
, though! Every time you re-take the test, the questions randomly change their order, as well as the answer options within each question, which should make the test a bit more challenging for you. Good luck!
Your Progress
8 mistakes allowed to pass
Passing score required: 80%
Challenge Bank

0
Heads up! We've just added this question to your Challenge Bank - a special test that automatically stores all your missed questions.
Back to the NU menu
Show comments
Nunavut Driving Test Fact Sheet
| | |
| --- | --- |
| How many questions: | 40 |
| How many correct answers to pass: | 16+16 |
| Passing score: | 80% |
NU Driver's Handbook
View the most recent (2019) official NU Driver's Licence Handbook.
Explore