NL Driving Knowledge Test Simulator 2023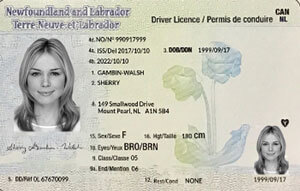 This is the closest thing to the actual NL driving exam. This exam simulator pulls random questions from all our other practice tests, but it'll stop as soon as you've reached the passing or failing score. Since the questions are randomly generated when the Exam is restarted, no two exams are the same. We suggest you take is five or more times before you sit the official exam.
Perfect for:
Newfoundland and Labrador Learner's Permit
Newfoundland and Labrador Driver's License
NL Senior Citizens' Refresher Test
NL Driver's License Renewal.
What to expect on the actual NL exam:
40 questions
34 correct answers to pass
85% passing score
Minimum age to apply: 16