FREE Yukon Graduated Drivers Licence Test 2023 | YT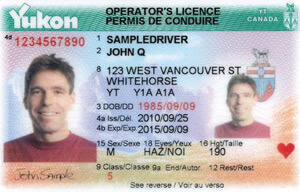 4.19 out of 5 • 27 votes.
Based on 2023 YT driver's license manual
Instant feedback
This free Yukon Graduated Driver's Licence Practice test is divided into two sections: road signs and rules of the road. There are 20 questions in each section. The test will help you better understand the essential rules of driving, parking and maneuvering a car, as well as vehicle licensing and registration information in Yukon. Use these questions as your guideline in the driving exam preparation as they are all based on the facts from the official Yukon Driver's Handbook. The test is very easy to follow - just pick the option that seems to be the best answer to the question, and you will get immediate feedback on whether you were right or you should reconsider. Feel free to peek at the hints if you're not certain about which option to choose. You are required to score not less than 16 out of 20 questions in each section to pass the Yukon driving practice test. Good luck!
Perfect for:
Yukon Learner's Permit
Yukon Driver's License
YT Senior Citizens' Refresher Test
YT Driver's License Renewal.
What to expect on the actual YT exam:
40 questions
16+16 correct answers to pass
80% passing score
Minimum age to apply: 16
List of questions (classic view)
What does this sign indicate?

What does this sign indicate?

What does this sign mean?

This image shows the

What does this sign mean?

What does this road sign mean?

What do these arrows on the pavement indicate?

This symbol indicates

What do these roadway markings mean?

Diagonal yellow stripes painted on some streets and highways indicate that

What type of sign is this?

A white diamond marking indicates that

How do the yellow line markings on the pavement assist drivers in safe driving?

What does the following type of sign show?

Which of the following statements about a Transit Priority signal is FALSE?

What does this sign indicate?

What does this sign mean?

What do broken white lines indicate?

What does this illuminated road marking indicate?

What does this sign mean?

A lane with a double broken yellow line on each side is

Which of the following car seats must be used for a newborn?

Yukon requires booster seats for child passengers who weigh between

To take the Class 5 road test, you must meet which of the following requirements?

In Yukon, you should follow the _________ whenever you're travelling behind another vehicle.

When backing up your vehicle, you must

If you're following a tractor-trailer (semi-trailer truck), what should you do?

If your vehicle's turn signals or brake lights fail, what should you do?

Your _________ keeps your head and chest from striking the dashboard or windshield in a collision.

As you pass a large tractor-trailer (semi-trailer truck), you may experience which of the following?

A safe and competent driver relies on which of the following strategies?

Fuel economy declines sharply at speeds over

If a fully licensed driver accumulates 15 or more demerit points on his or her driving record,

Which of the following statements about railway crossings is FALSE?

If you are approaching a railway crossing, you must stop

If you are driving slower than the rest of the traffic, what should you do?

While driving, you should scan

Where should a rear-facing child car seat be mounted?

Which of the following are the best positions for your hands on the steering wheel?

When driving in rain, snow or fog, use