Northwest Territories Marathon Practice Test [99 Questions] | NT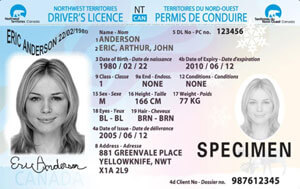 The Easy NWT Marathon Test is your last step before moving on to the next section. You've already completed the Easy practice tests, so how is this any different? Well, first of all, it's a whopping 99 questions. That's right. It contains all 99 questions from the Easy practice tests. It is designed to automatically place any questions you miss at the end of the test. The Marathon will continue to cycle through your missed questions until you answer each one correctly. You won't pass until you reach 100%!
Perfect for:
Northwest Territories Learner's Permit
Northwest Territories Driver's License
NT Senior Citizens' Refresher Test
NT Driver's License Renewal.
What to expect on the actual NT exam:
40 questions
16+16 correct answers to pass
80% passing score