Saskatchewan SGI Test Simulator 2023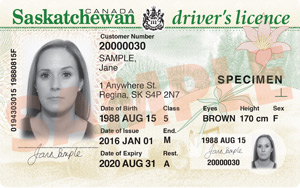 This Test Simulator is designed to imitate the official SGI written exam in every way. It'll stop as soon as you've reached the passing or failing score, just like the real exam. It generates new questions every time you restart it, so no two exams are the same. There are no hints and explanations, as you won't have them on the real exam.
Perfect for:
Saskatchewan Learner's Permit
Saskatchewan Driver's License
SK Senior Citizens' Refresher Test
SK Driver's License Renewal.
What to expect on the actual SK exam:
30+20 questions
24+16 correct answers to pass
80% passing score